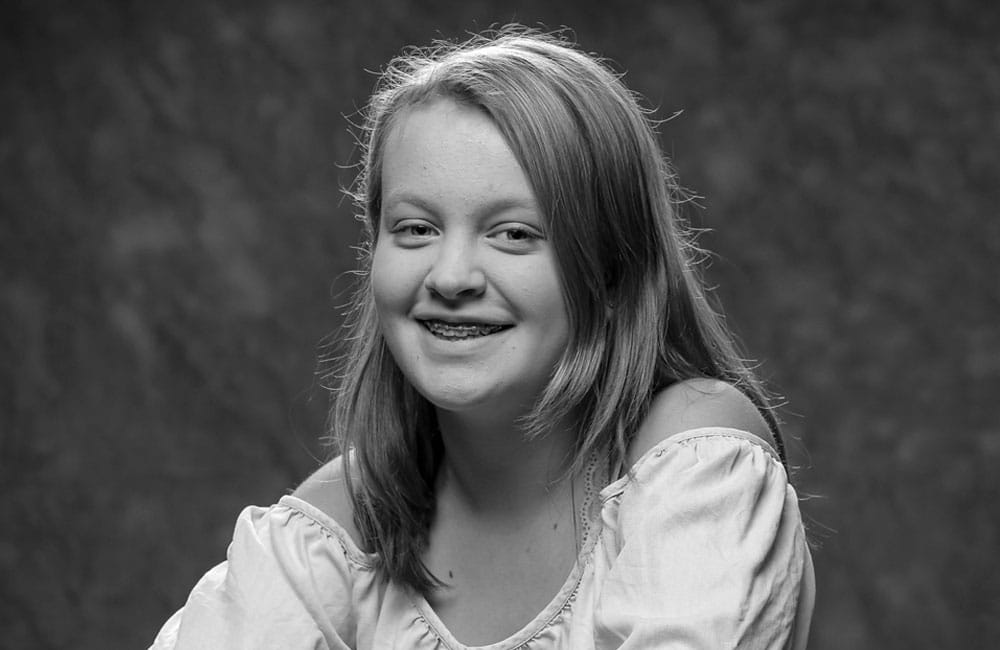 29 Nov

Marnie's story: Facing Wilms Tumor

Robbie Isaac, daughter of legendary NASCAR driver Bobby Isaac, is a seasoned mechanical engineer. Professionally, she designs and oversees the construction of complex systems that protect various major structures from emergencies such as fire. Robbie's profession requires her to predict and prepare for the worst of possible outcomes. But even Robbie was not able to prepare for the worst news she's ever received when she learned her five-year-old daughter Marnie had been diagnosed with cancer.
"Your child has cancer" — hearing a doctor utter those heart-shattering words is an experience Robbie will never forget.
Unlike the ready-for-emergency systems Robbie designs, there is no turn-key way to cope with childhood cancer and how it impacts families.
Marnie received her first CT scan less than 72 hours after her first day of kindergarten. From the two CT scans Marnie would receive that evening in the emergency department, Robbie would find out that her bright-eyed, beautiful daughter would begin the fight of her life — a fight for her life. Marnie had a malignant tumor in her right kidney that had metastasized to both lungs and a large vein leading to her heart. As a result, Robbie would comfort Marnie through surgery to remove her kidney, eight days of radiation, and eleven rounds of chemotherapy. Marnie won her battle with cancer, but she and her mom are quick to point out that not every child has the same outcome.
During Marnie's cancer treatment, Robbie had to worry about her daughter's survival. Imagine having to confront the possibility that you may lose your child. But after Marnie beat cancer Robbie not only had to consider all the typical things parents worry about with kids, she also had to worry about relapse, about the possibility of Marnie developing a secondary cancer, and about the long-term effects of treatment on her heart and other organs. Far too many children who win their battle with cancer spend the rest of their life coping with the side-effects of the very treatments that saved them. With only 4% of the National Cancer Institute's annual budget going to pediatric cancer research, it falls to individual supporters like you to fund research to find less toxic, more effective treatments that result in better outcomes for these kids.
Spreading the word
Now almost a decade cancer free, Marnie and her mother Robbie work to spread the word about the importance and urgency of supporting childhood cancer research. Marnie enjoys singing, acting, and playing volleyball – and Robbie is more proud of her than she ever imagined she could be.
"Marnie's battle with Wilms Tumor changed both of our lives forever," said Robbie. "I've spent enough time in hospitals and talked with enough doctors to know that the only way to ensure fewer kids have to endure what Marnie endured, and fewer families have to go through what our family went through, is to support childhood cancer research. That's what will make all the difference."
Inspiring families like Marnie and Robbie work every day to increase awareness about childhood cancer and spread information about the work Jeff Gordon Children's Foundation is doing, but with all the work that has been and is being done, it still isn't enough. You, too, can join the race to end childhood cancer.
Join the race to end childhood cancer