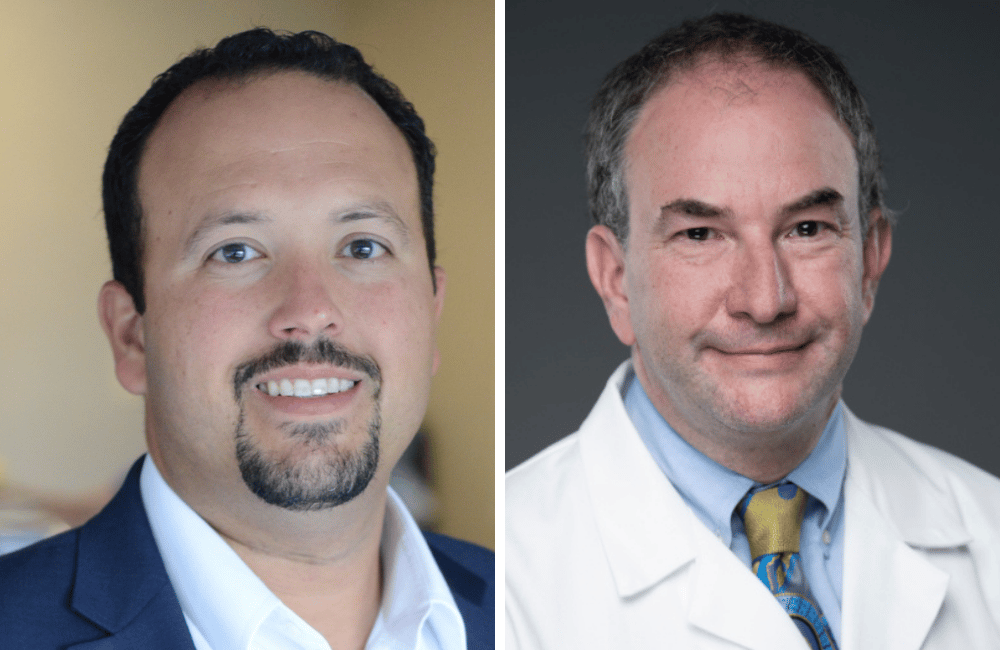 06 Aug

Two new doctors join the JGCF Board of Directors

At JGCF, we like to think of our day-to-day team as "small but mighty."   We hope you're starting to recognize the names of our core team – Susan Johnston, Sabrina Pinkston, Nathan Pope, and Patience Compton. 

But there are many other folks behind the scenes who are essential to supporting our work, like JGCF's all-volunteer Board of Directors. Their unique combination of professional accomplishments, personal perspectives, and life experiences helps inform and guide the organization's direction and focus.

Through their generous gifts of insight, oversight, and foresight our Board ensures that we remain accountable stewards of your donations and use them to fund the most impactful childhood cancer research efforts.

Our two newest Board Members are both well-versed in the research and treatment of childhood cancer, and we look forward to learning and benefitting from their medical expertise.
Javier Oesterheld, MD
Perhaps better known as "Dr. O," Dr. Oesterheld is the Specialty Medical Director of pediatric hematology, oncology, bone marrow transplant (BMT), and Palliative Care at Levine Children's Hospital (LCH) in Charlotte, NC.  He also is the first Jeff Gordon Children's Foundation Endowed Chair for Cancer and Blood Disorders at LCH.  You can learn more about Dr. O here.
David Jacobsohn, MD, ScM, MBA
Dr. Jacobsohn is the Division Chief of Blood and Marrow Transplantation at Children's National Hospital (CNH) in Washington, DC.  He joined CNH, from Children's Memorial Hospital in Chicago where he served as a member of the Stem Cell Transplant Program staff and as the Director of the Chronic Graft-versus-Host Disease Clinic.  You can learn more about Dr. Jacobsohn here.
Dr. O and Dr. Jacobsohn join board chair, Dr. Jeffrey Chell (former CEO of Be The Match), James Reichard (Managing Partner at Reichard Capital, LLC), and Jeff Gordon in helping steer the JGCF ship.  They also have "big shoes to fill" left by former board members who finished their terms:  Rick Hendrick (owner of NASCAR team Hendrick Motorsports and founder of the Hendrick Automotive Group), Glenn Schineller (Managing Director at REAL Media & Entertainment), and Dr. Wade Clapp (Chairman of the Department of Pediatrics at Indiana University and Physician-in-Chief for Riley Hospital for Children in Indianapolis).
We cannot thank this distinguished and dedicated group enough for their leadership and embracing our mission.  And please know, we also consider YOU – as a donor – an extension of our team.  We wouldn't have a shot at beating childhood cancer without you in our corner.  Thanks for being #TeamJGCF!