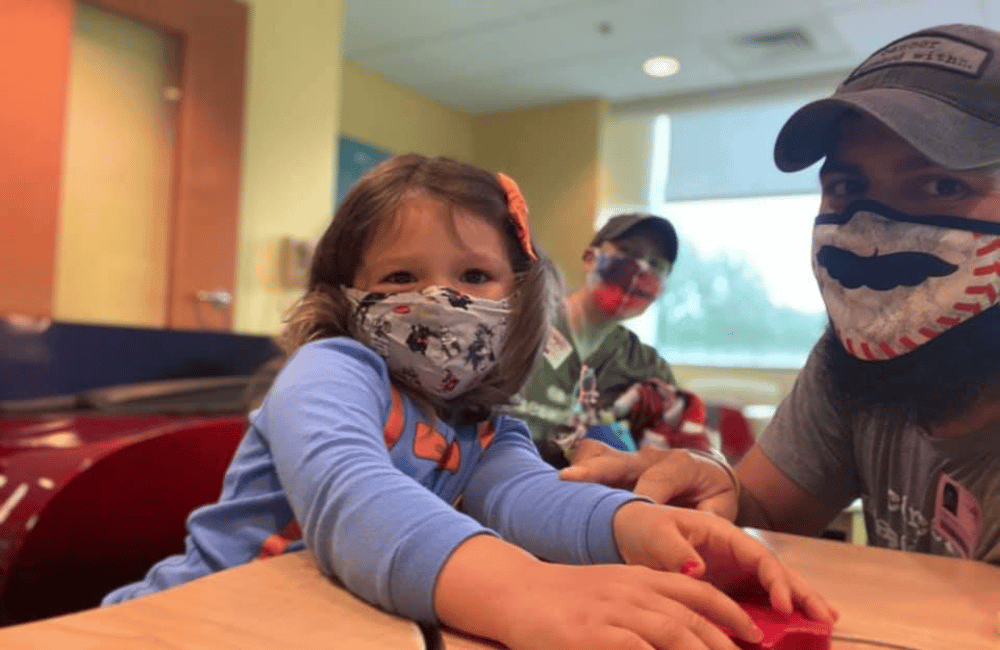 06 Aug

What a difference a year can make in the life of a child like Merritt

It's been just over a year since Merritt Plummer completed her cancer treatments and learned she beat childhood cancer. As if being victorious in her own cancer battle wasn't enough, Merritt has spent her time continuing the fight, making sure brave warrior kids near and far are victorious in their fight as well.

The Plummers have helped organizations like JGCF raise funds for pediatric cancer research, helped organizations like Ronald McDonald House raise funds to provide comfort to kids fighting cancer and their families, and have even organized their own fundraisers to help families with the unforeseen costs of being in treatment.
If you'd like to learn more about Merritt and her battle with cancer, send us a message at [email protected] We'd love to meet you and share Merritt's inspiring story.
Merritt's incredible victory is emphasized by her enjoyment of being a kid. When a youngster like Merritt is diagnosed with cancer, their childhood gets put on hold. Instead of running and playing, kids fighting cancer often spend a lot of time resting or confined to a hospital room because the side effects of their treatment make them very tired and sick. Other side effects of treatment cause them to miss out on things like spending time with friends and family and going to school – things other kids and families may take for granted.
But now that she beat cancer and is feeling like herself again, Merritt is enjoying all her favorite things. She occasionally plays in the sand on a sunny beach with her little brother, collects eggs from her family's chicken coop, explores parks and walking trails with her family, plays on the swing set in her backyard, and just a few weeks ago visited an amusement park. Merritt survived childhood cancer, and now she's thriving. She's living life to the fullest.
All children should be given the opportunity to live life to the fullest. Thanks to generous donors like you, JGCF is funding promising pediatric cancer research all over the country. That research will lead to even more incredible outcomes for kids fighting cancer – outcomes that give kids the chance to survive and thrive, despite a cancer diagnosis.
Together, we can create more victories for kids fighting cancer. Donate today.